Kids Heart Challenge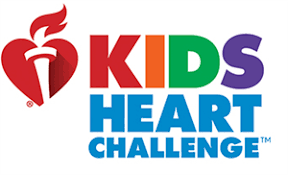 ---
Hello Heron Lake -Okabena Elementary Families,
We Kicked off our KIDS HEART CHALLENGE and the students are EXCITED!
As we know, taking care of our hearts is SO important. Through this program we are able get students excited about taking care of their hearts, learning about Hands-Only CPR, learning about Stroke, and the opportunity to make an impact. The American Heart Association has been funding lifesaving research and providing communities like ours with education about heart and stroke for 99 years!
Hands-Only CPR is more relevant now than ever before, just like we've seen in the recent NFL news. When you and your student register online to create their page, you can also learn the skills of Hands-Only CPR for FREE at home with your family. It is optional to raise funds for our Kids Heart Challenge. If you decide to support this, we appreciate your help!
OUR GOAL IS $4000 and/or to complete 30 Finn's Missions by Feb. 20th.
You will get to throw a Pie at Mr. Knutson!
Every Student that completes Finn's Mission can pick the activity for the day in PE.
If we reach our school goal and/or Finn's Mission Goal I have a Surprise for the Students!
You can either go to www.heart.org/khcand find your school or Direct Link Below:
http://www2.heart.org/goto/HeronLakeElementarySchool
THANK YOU FOR YOUR SUPPORT!
Mr. Knutson