Winterfest Week - Jan. 23 - 28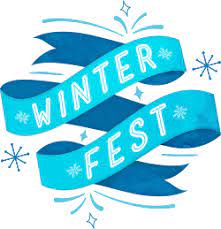 ---
HLO Winterfest 2023
The theme for the 2023 HLO Winterfest this year will be "Welcome to the Winter Olympic Games". Winterfest will run from Monday, January 23 through Saturday, January 28. One main change from normal is that coronation will be during the school day at the high school on Tuesday the 24th at 2:45 pm due to basketball games that had to be rescheduled to Monday from winter storms.
The week's activities are as follows:
Monday, January 23
No school – teacher inservice
GHockey at Windom 7 pm
GBB vs MCC at Fulda
BBB at Madelia
Tuesday, January 24
Day of dress – Coach vs. Player
Coronation at high school at 2:45
GBB vs RRC at Fulda
Wednesday, January 25
Day of dress – USA day, wear your red, white, and blue
Thursday, January 26
Day of dress – Olympic sports day
Friday, January 27
Day of dress – class color day
Busses will leave for Windom right after attendance for Winter Olympics and movie day.
The movie will be Maverick Top Gun at the Windom State Theater from 8:30- 10:30.
We will then head to the Windom Ice Arena for Winter Olympic Games. Bring warm clothes and ice skates if you have them.
We will dismiss one bus at a time to go to McDonalds to eat lunch. Students will need to bring money for that or for concessions if you choose to do so. Otherwise bring a sack lunch along.
Busses will return to school by 2:00 as we need to go get elementary students.
GBB at WWG
GHockey at Benson
Saturday, January 28
BBB vs MCC at Okabena starting at 5:00
Winterfest Dance at Okabena following the game around 9 pm
Winterfest Attendants
Grade 7 Quinton Brunk and Nayeli Castillo
Grade 8 James Zimmerman and Michaela Magana
Grade 9 Cameron Brunk and Addysen Hendel
Grade 10 Cole Schmidt and Shelby Milbrath
Grade 11 Timothy Zuehlke and Bryli Petersen
Grade 12 King and Queen Candidates
King – Sawyer Drent, Mason Johnson, and Seth Sydnes
Queen – Sara Cavicchi, Jaquline Fuentes, and Elise Rostomily