Farmers enrollment for Grow Communities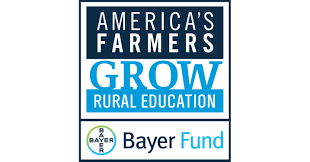 ---
The America's Famers Grow Communities program is a singular effort seeking to give $5,000 grants to a variety of rural nonprofits, education efforts and rural initiatives in a streamlined way. We believe farmers know best which institutions and programs in their communities deserve funding, so we partner with them to direct the grant money.
Since 2010, the America's Farmers programs has awarded over $65 million to nonprofits, schools and ag youth organizations across rural America. From 3D printers and STEM education for small schools, to funding food banks in underserved areas, the America's Farmers programs help lift up and support rural communities, one grant at a time.
Entries for America's Farmers Grow Communities must be received between 8:00 a.m. Central Time on August 1, 2023 and 5:00 p.m. Central Time on November 1, 2023.
Click here to enroll.