Heron Lake-Okabena Community Wellness Center

Jason Fisher-Manager ext. 1334
507-853-4507

Jason Fisher is a certified Personal Trainer who has worked in the field since graduating from Northwestern College in 2003. Jason has experience working with all age groups and would be willing to set you up on a program.

Summer Hours: Monday-Friday 6:00-11:00 a.m. & 4:00-7:00 p.m. Saturday 8:00-10:00 a.m.
School Hours: Monday - Friday 6:00 a.m.-8:00 p.m. Saturday 8:00-10:00 a.m.

The wellness center has a variety of free and cable weights as well as cardio equipment. We have a new treadmill, 2 new ellipticals, and a new cable crossover machine. Come in and check them out. Give Jason a call at 853-4507 ext. 1330, about getting set up on a program today. He will be glad to help you with membership information, Blue Cross/Blue Shield Wellness Program, or any other questions you may have.

Be sure to check for 3-2-1 classes starting this fall and winter.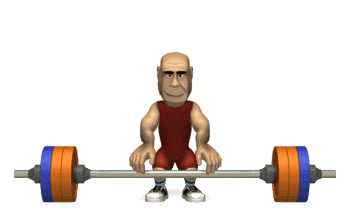 Daily Fee: $5 for adults $3 for students

Monthly:
Single $25
Family $40
Student $15
Sen. $20
Staff $20

4-month:
Single $75
Family $120
Student $45
Sen. $70
Staff $70

Yearly:
Single $200
Family $340
Student $135
Sen. $180
Staff $190
Personal Training is an option available at the HL-O Wellness Center. Personal Training is a program for people or small group looking for more of an individualized workout. It may be a person that needs motivational help to keep up their fitness regiment, someone inexperienced looking for guidance to come up with and maintain a fitness program to reach their goals. It also could be for someone who just needs someone there to talk with and keep them on track towards their fitness goals.

Fees:
12 One-Hour Sessions $200 with membership $260 with out membership

Group rate would be $320 for 2 or $380 for 3
12 Half-Hour sessions $120 with membership $175 with out membership